Like every great cake, each ingredient must work together to create something magical.
At Wonder Cake Creations, our team works together to create something magical for you!
Moreli Hernandez G.
master cake designer
Baking and working with sugar has been a passion of Morelli, With a background in Interior & architectural Design, and a passion for Cakes and Desserts, Moreli brings her talent to make the most amazing and tasteful designs to her cakes, making her work to be considered of world class, combining style, elegance and class in each and every cake she designs.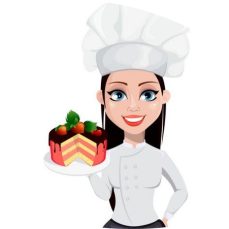 Yoraxy Oliveros G.
intl. Pastry chef
Yoraxy is a passionate, loving and service oriented entrepreneur, who after completing culinary Intl. studies as a souz chef and Intl. Pastry chef in her home country Venezuela, moved to USA, finding her new home in Sarasota, where since the moment she set foot in the city has been delivering her love to all through her food and World quality Cakes and Desserts.